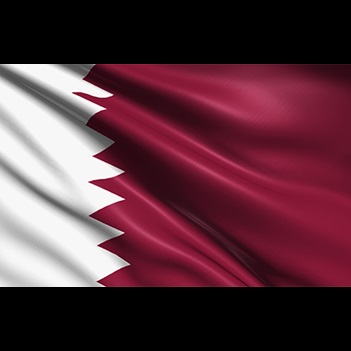 1851 - 1878
Sheikh Mohammed Bin Thani is the first Ruler of Qatar and one of its eminent leaders. He united the Qatari tribes and the country in a difficult stage, and was known of wisdom, far-sightedness and love of literature and poetry.
Sheikh Mohammed Bin Thani was born around 1776 in Fuweirat in the northeast of Qatar, where he was raised, brought up and eventually became the Chief of his tribe after his father in 1839.
In 1848, the Sheikh moved to Doha (Al Bida) and became its Chief, his dominance extended to all parts of Qatar.
Sheikh Mohammed became Ruler of Qatar in 1851 and by his brave character and strong will he achieved a milestone accomplishment uniting all the leading tribes of Qatar under the purple-red banner that became the flag of the country, strengthening sovereignty of the country while developing political relations with great powers.
On September 12, 1868, he signed an agreement with the British Political Resident Col. Lewis Pelly, which was considered as the first international recognition of the sovereignty of Qatar under the leadership of Sheikh Mohammed.
When the Ottoman army landed in Qatar in 1871, the country became dependent to the Ottoman Empire that had limited dominance over internal affairs of Qatar, as all powers were held by Sheikh Mohammed and his son Sheikh Jassim Bin Mohammed.
At the regional level, Sheikh Mohammed enforced his position through alliance with Imam Faisal Bin Turki, the Amir of the second Saudi Arabia State, and received him in Qatar in the early of 1851.
Sheikh Mohammed Bin Thani passed away on December 18, 1878.