People's Session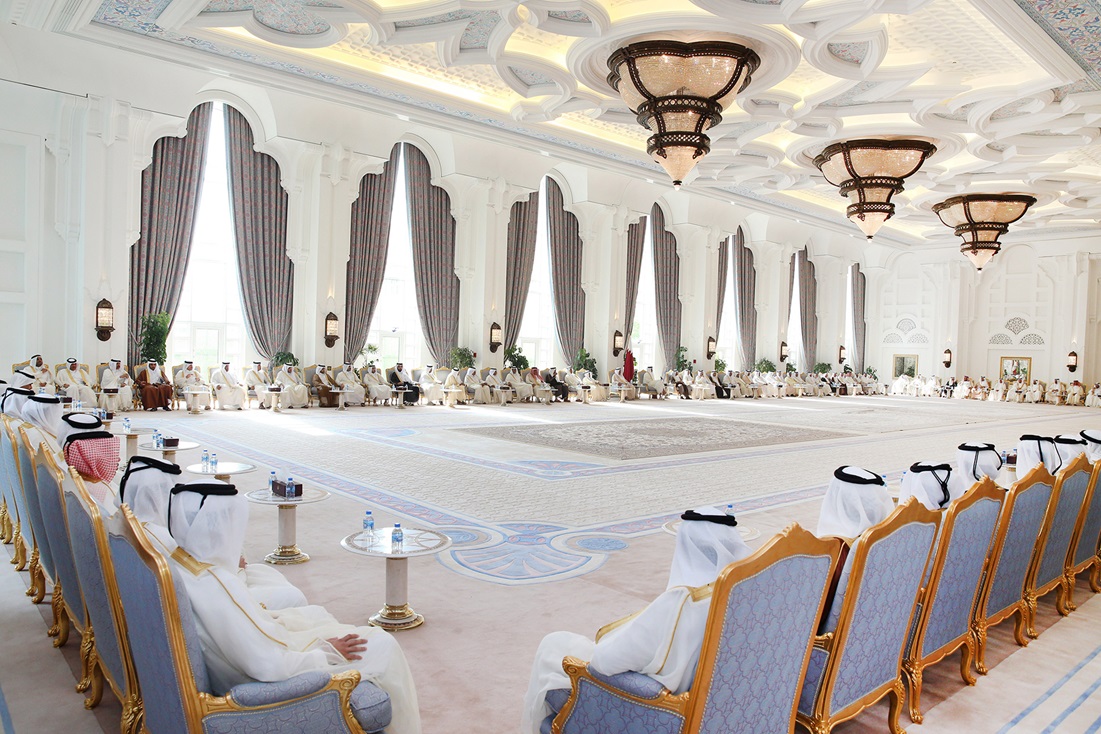 Throughout its history, the State of Qatar has boasted a unique form of social synergy and harmony that have strengthened the bonds between the leadership and the people to establish rapport. However, that rapport between them has become an inherent national trait which was handed down from generation to generation only to be further cemented and invigorated by the passage of time.
The meeting between the ruler and his people is a long-standing norm in the State of Qatar to receive appeals and petitions from the people firsthand, and to facilitate their affairs, find solutions to their problems and discuss matters of importance. Due to the nature of this meeting and its association with the people and their affairs, it was dubbed: "People's Session", i.e., "Jalset Al Shaab".
Although the State of Qatar has witnessed remarkable institutional development, as its Permanent Constitution aims at "complementing the basis of democratic rule, laying down the fundamental foundations of community, accomplishing popular participation and guaranteeing their rights and freedoms...", yet His Highness Sheikh Tamim bin Hamad Al Thani, is keen on maintaining and holding the "People's Session" periodically with some of the citizens to hear firsthand their concerns, aspirations, suggestions and appeals.
Convening this session has become a basic norm during the reign of His Highness the Father Amir, Sheikh Hamad bin Khalifa Al Thani, who has shown keenness on convening and attending its regular sessions. During his absence, HH Sheikh Tamim bin Hamad, the then Heir Apparent, attended on behalf of the Amir.
This approach that was embraced by all previous rulers, was also carried on by His Highness the late Grandfather Amir, Sheikh Khalifa bin Hamad, who used to hold this session with the aim of establishing good rapport with the people.