The Constitution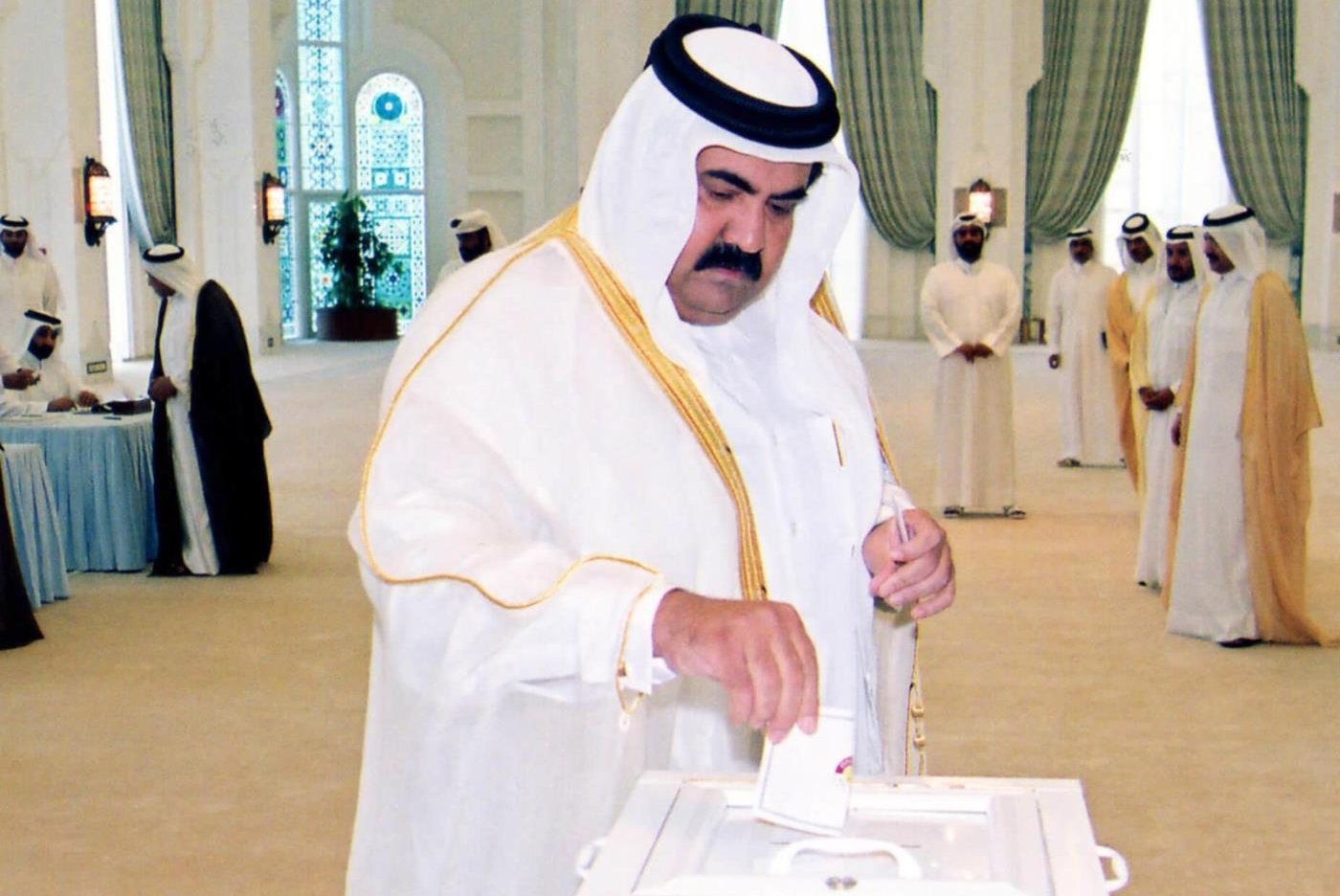 The First Interim Basic Law was promulgated in Qatar in 1970 and on 19 April 1972 the interim amended basic law was issued so as to cope with the massive changes following the country's independence and the emergence of new renaissance.
During the period 1995-1996 some Amiri Decisions were issued amending certain provisions in the Basic law that deal with the succession of rule in the state, along with other provisions that deal with the Council of Ministers, Advisory Council, and the judiciary.
On July 13, 1999, His Highness the Father Amir Sheikh Hamad bin Khalifa Al Thani issued Amiri Decision No. 1 on the formation of a committee for the drafting of the permanent constitution, which was formed of 32 experts academics and thinkers.
On July 2002, the committee presented HH the Father Amir with the draft permanent constitution of the State of Qatar. The date for the referendum on the Draft Permanent Constitution was set on April 29, 2003. The large turnout at the ballot boxes clearly reflected the response of the Qatari people to the appeal of HH the Father Amir to come and vote in a referendum to adopt the constitution. The result, of the referendum was 96.6% of the votes.
On June 8, 2004, the Permanent Constitution of the State of Qatar was issued, setting out in its preamble the foundations of democratic rule and laying out the basic pillar for the society, embodiment of popular participation guaranteeing the rights and freedoms for the development of the auspicious country.